Conference Program
Theatre One

Adopting MASS
08:40 - 12:00
For exact timings of presentations, Q&A sessions and discussion panels, please book your pass for the conference. https://www.autonomousshipvirtuallive.com/register.php
Moderator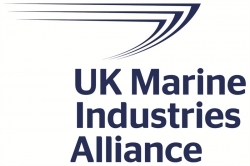 James Fanshawe
Chairman
UK MAS Regulatory Working Group
UK
Outcome of the IMO MASS regulatory scoping exercise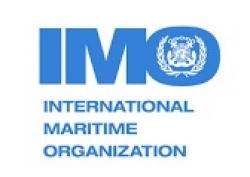 Henrik Tunfors
Chair
IMO MASS Working Group
Sweden
The presentation will focus on what the scoping exercise (RSE) safety and security regulations of the IMO are, including the content, process, definitions, findings and conclusions. It will also discuss the next steps at the IMO and what's likely ahead.
Autonomy and shipping decarbonization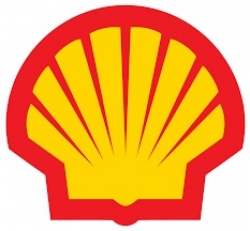 Stephen Brown
Innovation manager
Shell
UK
The presentation will discuss how autonomy supports shipping decarbonization and plays a part in delivering the IMO 2050 ambition and the further ambition of zero-emissions vessels.
Navigating the right course for MASS adoption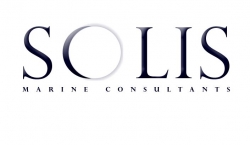 Rosalind Blazejczyk
Managing partner/naval architect
Solis Marine
UK
There are currently more than 1,000 autonomous vessels operating in international waters and about 53 different organizations contributing to various regulatory groups working to help MASS coexist with manned shipping. In the past six years, remote and unmanned vessels have successfully navigated tens of thousands of incident-free operative days. Next-gen MASS is no longer a purely academic exercise. So how do we better communicate the safety and advantages of autonomous systems and grow trust among the skeptical big shipping industry? One solution is to use big data to develop a new industry-wide ecosystem where innovation can flourish.
Takeovers and lessons learnt for autonomous shipping from the automotive sector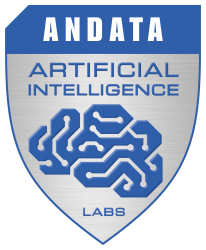 Andreas Kuhn
CEO/CTO
ANDATA
Austria
Whilst autonomous shipping is ramping up and increasing efforts are invested in the domain, automated driving in the automotive domain has reached the 'trough of disillusionment' according to the Gartner hype cycle. What can the maritime industry learn from the automotive industry and which takeovers can be used to find some short cuts avoiding unnecessary fails? The presentation strives to compare the requirements of the automotive and marine industries in an attempt to address synergies and challenges effectively. Namely, some new development paradigms must be introduced from the beginning to accomplish safety regulations.
The case for vessels operating autonomously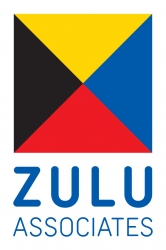 Antoon van Coillie
Director
Zulu Associates/Anglo Belgian Shipping Company
Belgium
Autonomous shipping is driven by the need for sustainability. In this presentation Antoon van Coillie – who founded Zulu Associates, a platform to initiate, develop and invest in the marine component of logistics chains – will explore the main areas of development pursued to achieve modal shift, such as autonomous inland barges and autonomous short sea shipping vessels, as well as alternative propulsion modes in order to achieve zero or near-zero emission propulsion in both cases.
Next-generation shipping – a concept in the making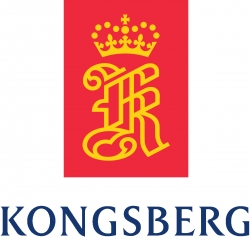 An-Magritt T. Ryste
Director Next-Generation Shipping
Kongsberg Maritime
Norway
The maritime industry is changing. Global trends and environmental focus impacts everything from ship design, manufacturing and operations to optimization over the entire logistical chain. Competition is stronger than ever, and the changes are complex. In Kongsberg, we see these as opportunities to develop our solutions for digital, remote and unmanned operations as well as within sustainable energy solutions, together with our expert partners. We believe in shaping the maritime future through innovation, collaboration and dedication. This is an evolution, not a revolution. Building on our strong product legacy, we are creating the solutions for next-generation shipping.
The benefits in autonomous maritime transport

Jukka Merenluoto
Senior ecosystem lead
Dimecc
Finland

Päivi Haikkola
Senior ecosystem lead
DIMECC / One Sea
Finland
Drivers for the use of autonomous technologies in the maritime business are cost savings, increased safety and sustainability. The presentation will focus on introducing an example of the business case for increased automation, based on a study initiated by One Sea. The presentation will also discuss the global standardization efforts to further increase automation in maritime logistics chains.
Panel Discussion One on Adopting MASS
Theatre One

Data, Connectivity and Cybersecurity
13:00 - 17:10
For exact timings of presentations, Q&A sessions and discussion panels, please book your pass for the conference. https://www.autonomousshipvirtuallive.com/register.php
Moderator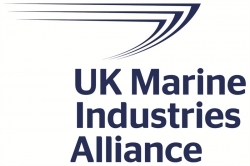 James Fanshawe
Chairman
UK MAS Regulatory Working Group
UK
Cybersecurity and maritime autonomy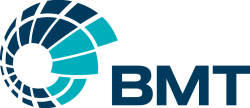 Jake Rigby
Research & development lead
BMT
UK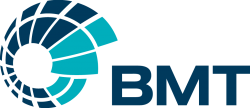 Jacques-Antoine Portal
Cyber consultant
BMT
UK
Maritime autonomous navigation is developing rapidly which raises unique security challenges. It requires a wide range of technologies, from very reliable positioning systems to fast machine learning algorithms. Cybersecurity must be at the center of this technological innovation to ensure its viability. Thankfully, concepts borrowed from autonomous driving such as 'public key infrastructure' and 'cryptographic agility' can be used to ensure the integrity of the surplus data required by ships to navigate autonomously. Furthermore, cybersecurity elements from traditional IT systems such as trust platform modules could be extended to secure the mix of complex software and hardware.
Robustness, reliability and cybersecurity for autonomous ship systems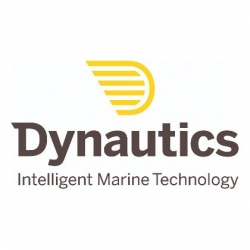 Dr Henry Robinson
Managing director
Dynautics Ltd
UK
This presentation will consider cybersecurity in the broader context of robustness and reliability that is necessary for operating autonomous and unmanned ships of the future. The need for a high level of dual redundancy, all the way from the RCC to the machinery control units, coupled with a high degree of failsafe cross-connectivity, needs to be balanced against the costs of such systems, compared with the comparative simplicity that is possible using conventional manned platforms. The presentation will consider parallels in related industries (aviation and ground vehicles) and the threats posed not only by malicious cyberattacks but also by a wide range of potentially disruptive influences.
Maritime 5G and related work in Norway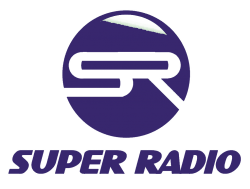 Dr Kun Yang
CEO
Super Radio AS
Norway
Autonomous shipping is considered to be one of the most important technologies in the maritime industry. Remote control of autonomous ships is supported by communication solutions featuring long coverage, high throughput and low latency. Since 2016, 'LTE, WIFI and 5G Massive MIMO Communications in Maritime Propagation Environments' (MAMIME), the world's first maritime 5G communications project, has been funded by the Norwegian Research Council and led by Super Radio AS. This presentation will outline the MAMIME project and related maritime 5G research with autonomous ships.
Live-streamed Panel Two Q&A Session for the first three presentations in this session
The importance of data quality for autonomous ships

Igor Susmelj
Co-founder
Lightly
Switzerland
Improved data selection has enabled various companies to improve AI models for autonomous driving, drones and visual inspection using deep learning. This technical talk will explore how to select the most informative samples out of the millions available, and how this can lead to significant savings in data annotation costs while increasing accuracy.
The elephant in the room: data standardization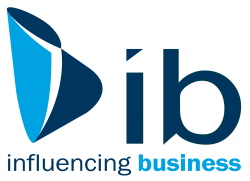 Giampiero Soncini
CEO
IB - Influencing Business
Cyprus
Digitization, a must for unmanned ships, cannot happen without setting different types of standards. It has taken 20 years to adopt a common standard for ECDIS; perhaps on MASS it could take less time if people start talking about the issues before it's too late.
The role of USVs in gathering data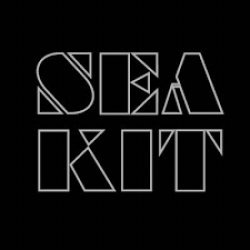 Liam Campbell
Commercial director
Sea-Kit International
UK
This presentation will discuss the developments in autonomous vessels in gathering data and Sea -Kit International's pioneering role in the autonomous sector, as winner of the prestigious Shell Ocean Discovery XPRIZE and first to receive Lloyd's Register Unmanned Marine Systems certification.
DiMOS – Digital Monitoring of Ships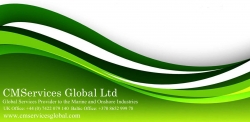 Simon Edmondson
Director
CMServices Global Ltd
UK
With the advent of autonomous and unmanned shipping the relevance of the DiMOS project is enhanced. The DiMOS project proposes a prescriptive maintenance digital platform for condition monitoring and maintenance planning of a ship's structure, engine machinery and auxiliary system by real-time sensor data and AI-based models to prescribe maintenance based on monitored condition and taking into account risk level, maintenance timing and associated cost. The project is scheduled to last two years and will be carried out by bringing together the combined expertise of five partners who have specialist skills in the required areas of development. The UK government body Innovate UK understands the importance of this initiative and is providing approximately £2m of grant.
Live-streamed Panel Four Q&A Session for the second four presentations in this session
Theatre Two

Infrastructure for MASS
13:40 - 15:50
For exact timings of presentations, Q&A sessions and discussion panels, please book your pass for the conference. https://www.autonomousshipvirtuallive.com/register.php
Moderator

Hans-Christoph Burmeister
Head of department
Fraunhofer CML
Germany
Exploring the implications of autonomous shipping for UK ports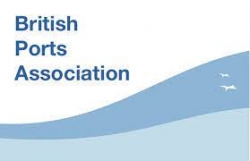 Richard Ballantyne
Chief executive
The British Ports Association
UK
This presentation will review the submissions to last year's consultation exercise in which the British Ports Association invited evidence from a cross-section of maritime sector organizations in relation to issues related to ports and harbors moving forward into autonomous maritime operations.
Highly maneuverable full-scale testing of a remotely controlled tug

Hans-Christoph Burmeister
Head of department
Fraunhofer CML
Germany
The German FernSAMS project aims to develop a fully remotely controlled tug based on Voith-Schneider's RAVE Tug concept and an AR control environment. This presentation will give insights into the simulation trials held in November 2019 with regard to augmented reality acceptance; it will also provide examples of direct feedback from the first full-scale testing in spring 2020.
Port digital twin development use case for autonomous vessels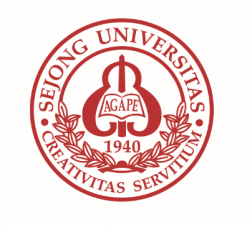 Dr Sewon Kim
Assistant professor
Sejong University
Korea
To realize autonomous shipping, it is worth digitalizing and autonomizing the seaborne trade supply chain as well. The port is the hub component in the future maritime supply chain because its role is to connect sea and land autonomous transportation. Thus, it is valuable to explore how the port could be prepared for the autonomous maritime value chain. This presentation will discuss the essential components of the port digital twin for autonomous vessels. It will also introduce a real port digital twin development use case (Busan Port).
When every minute matters on the quayside, autonomous mooring is the obvious choice

Einar By
Executive regional sales director - Nordics & Baltics
Cavotec International
UK
While the well-known benefit of autonomous mooring has been environmental sustainability, these solutions also drive increased profitability and best-in-class safety. This presentation will demonstrate how automated mooring is providing profitable options for maritime companies to act sustainably, improving the health and safety of their workforce and driving increased efficiencies. By acknowledging a recent project for Norway's largest grocery wholesaler, the presentation will conclude by suggesting autonomous mooring is the logical next step toward a net zero shipping industry.
Live-streamed Panel Three Q&A Session for the five presentations in this session.
Theatre One

Collision Avoidance
08:40 - 10:50
For exact timings of presentations, Q&A sessions and discussion panels, please book your pass for the conference. https://www.autonomousshipvirtuallive.com/register.php
Moderator

Hans-Christoph Burmeister
Head of department
Fraunhofer CML
Germany
Autonomous navigation using next-generation (IHO S100) marine data fusion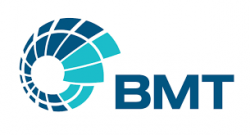 Philip Thompson
Director
BMT
UK
In winning the inaugural UK Hydrographic Office International Marine Challenge, BMT created an innovative autonomous navigation simulation system and demonstrated its use synthetically for a 150m autonomous passenger ferry navigating in Plymouth, UK. The new system combines BMT's field-proven Rembrandt and Tuflow 3D navigation and hydraulic simulation technologies with ultra-high-granularity (spatial and temporal) data feeds in line with the next-generation IHO S-100 data standards for bathymetry, tidal stream, tidal height and current, and other environmental data such as AIS and ship routing data. This paper describes the approach taken and demonstrates the specific applications for large ships.
The path toward autonomy in offshore operations: collision prevention tool

Alexander Mordvintsev
Product development manager
Navis Engineering Oy
Finland

Ilia Maslov
DP consultant
Navis Engineering Oy
Finland
Operations of dynamically positioned vessels in safety zones of offshore installations are among the most demanding marine activities. A variety of rules, guidelines and dependence on environmental forces keeps DP operators continuously stressed and leaves chances for human errors. A joint development project of Bourbon and Navis is intended to provide decision support for DP operators. It also aims to prepare the basics for unmanned operation of offshore supply vessels by optimal installation approach/escape routes, automated vessel capability, integrity checks (based on operation activity planning) and other methods. One of the most important features is a plan to collect vessels' big data.
How can we trust autonomous vessels in congested water spaces?

Hannah Thomas
Data science lead
L3Harris
UK
Little more than five years ago, 'autonomy' meant remote-control or a simple plotted route. Skip to today: autonomy refers to a vessel's ability to understand and react to its surrounding environment in a COLREG-aware manner. L3Harris's Autonomous Surface Vehicle (ASV) team is developing a suite of autonomous capabilities to enable different mission types in various operational environments. This presentation will uncover the 'autonomy toolbox' required for safe and reliable autonomous navigation, including object identification, collision avoidance and precise line following.
How AI enhances fleet safety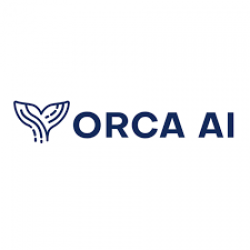 Dor Raviv
Co-founder and CTO
Orca AI
Israel
Orca AI has deployed intelligent systems on board fleets around the globe. Data accumulated over dozens of years is used to generate actionable insights that improve fleet safety, creating unprecedented transparency between ships and shore. While the systems on board use computer vision, sensor fusion and AI, fleet managers gain access to automatically collected events to review the safety management system (SMS), near misses, dangerous maneuvers and more. This presentation will share Orca AI's insights into working with the leading companies in the industry and the challenges ahead.
Live-streamed Panel Five Q&A Session for the three presentations in this session.
Theatre Two

Autonomy for Short Sea and Inland Waterways
09:00 - 11:30
For exact timings of presentations, Q&A sessions and discussion panels, please book your pass for the conference. https://www.autonomousshipvirtuallive.com/register.php
Moderator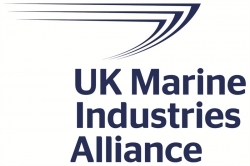 James Fanshawe
Chairman
UK MAS Regulatory Working Group
UK
Smart, smarter… smartest? The Flemish smart shipping program

Ann-Sofie Pauwelyn
RIS project manager - smart shipping
De Vlaamse Waterweg NV
Belgium

Flores Dewitte
Supporting policy officer
De Vlaamse Waterweg NV
Belgium
The presentation will discuss the start of the smart shipping program, the results it has produced already and the ongoing projects (tests, infrastructure, regulations). It will conclude with some of the challenges that automated shipping will face in the future.
Autonomous testing in the Netherlands – what we learned from it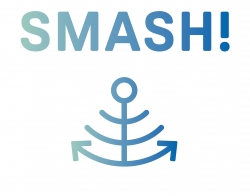 Nancy Scheijven
Director - vessel traffic and water management
Ministry of Infrastructure and Water Management
Netherlands
The Dutch Ministry of Infrastructure and Water Management has made testing with smart ships possible on inland waterways as well as on territorial seas. Up to 2020, five official tests have been carried out. Furthermore, two roundtable conferences on the subject of legislation have taken place. We expect that in the forthcoming years, automation on large ships will mainly be used to help the present crew. That is why we decided to put our energy into drone-type vessels first. Our goal is to make the use of these unmanned free-floating vessels legally possible and to define criteria for the safe use of these water drones.
Hyke/Hydrolift Smart City Ferries – urban mobility rediscovered

Jason McFarlane
CTO
Hyke - Hydrolift Smart City Ferries
Norway
Smart design for the smart city. A simplistic and uncomplicated exterior hides a vessel that is anything but simple: latest-generation zero-emission propulsion systems, intelligent dockside charging solutions and being equipped for varying degrees of autonomous operations and smart city integration. This presentation will introduce Hyke/Hydrolift Smart City Ferries as a future-proof platform for the mobility solutions of tomorrow, to solve the problems of congested roads and underutilized waterways.
Roboat – a fleet of autonomous boats for Amsterdam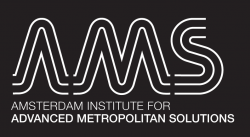 Ynse Deinema
Project coordinator - Roboat
AMS Institute
Netherlands
Roboat is a five-year research project and collaboration between the AMS Institute and the Massachusetts Institute of Technology. Together we investigate the potential of self-driving technology to change our cities and their waterways. Roboat demonstrates a new kind of on-demand waterborne infrastructure: autonomous platforms will join together to form floating bridges and stages, collect waste, deliver goods and transport people, all while collecting data about the city. In 2020 we will start experimenting with our full-scale prototype on the canals of Amsterdam.
The MAGPIE project – start streamlining a fragmented operation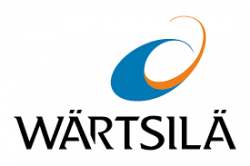 Hendrik Busshoff
Product lead autonomous solutions
Wärtsilä Voyage
Germany
The presentation introduces the involvement of Wärtsilä in the EU H2020 Port of Rotterdam-led MAGPIE project, scheduled to start in October 2021. It provides a brief overview of the problem, goals and major technological building blocks. From here, an outlook is provided into the transferability of MAGPIE elements into the wider short-sea shipping spectrum.
Live-streamed Panel Six Q&A Session for the four presentations in this session.
Theatre One

Human Factors
11:00 - 13:10
For exact timings of presentations, Q&A sessions and discussion panels, please book your pass for the conference. https://www.autonomousshipvirtuallive.com/register.php
Moderator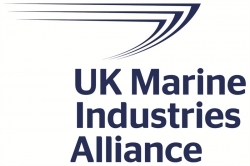 James Fanshawe
Chairman
UK MAS Regulatory Working Group
UK
Assessment of MAS impact on safety using historical data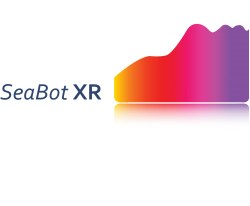 Gordon Meadow
Chair IMarEST MASS SIG/founder & CEO
SeaBot XR
UK

John Cross
Professor of marine engineering
Marine Institute of Memorial University
Canada
The development of MAS could hold great promise for improvements in shipping safety. Apart from demonstration projects, MAS has yet to move into full-scale commercial operation, therefore little data or formal safety cases currently exist. Opportunely, there is however a large bank of available information on previous shipping accidents and incidents. This presentation will share the findings of a research project benchmarking the root causes of several historical shipping incidents and the quantitative impact of greater functional autonomy. We will explore safety improvements as well as where the introduction of greater automation could introduce new dangers.
Maintaining the unmanned ship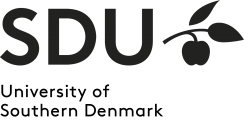 Stig Eriksen
Researcher
University of Southern Denmark
Denmark
Unmanned operation may reduce the overall workload required to operate autonomous and unmanned ships but it does not eliminate it altogether. Some tasks, such as maintenance, cannot reasonably be automated or eliminated with today's technology. With research from today's modern cargo vessels as a reference, this presentation investigates how much of the work done on board today can be done remotely, how much can be automated and how much must be done on board the autonomous and unmanned ships of the future.
Officer 4.0: a new training paradigm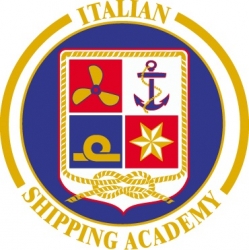 Sandro Stefani
Lecturer
Fondazione Accademia Italiana della Marina Mercantile
Italy
Digitization has substantially changed the design and operation of vessels by their crew. Officers are taking on more challenging responsibilities and thus require a new training model. The training model developed by the Italian Maritime Academy is the result of teamwork by representatives from different disciplines, including experts in the impact of emerging technologies from the human factor point of view. Topics such as the ability to work as a team, leadership, decision making, problem solving and situational awareness have been added to the educational program as part of 'soft skills' development for cadets. The paper will discuss the results.
Combining the strengths of human beings and autonomous technologies to optimize bridge operations

Kalevi Tervo
Corporate executive engineer
ABB Marine and Ports
Finland
Today's way of navigating still relies heavily on manual observation, interpretation of system data, assessing risks and making decisions from these. Bridge operations could be made considerably easier and safer. There are some tasks that human beings are extremely strong at, like creative problem solving in new situations, and other things that we are not so good at, like seeing through dark and fog or keeping an accurate overview when multiple things are happening at the same time. Autonomous technologies compliments human strengths very well, being less good at solving unforeseen situations, but excellent at for instance continuous wide angle observation. In ABB, we believe that combining the strengths of human beings and autonomous technologies will result in safer and more efficient operations.
Live-streamed Panel Ten Q&A Session for the three presentations in this session.
Theatre Two

Autonomy in Defense Applications
13:00 - 14:05
For exact timings of presentations, Q&A sessions and discussion panels, please book your pass for the conference. https://www.autonomousshipvirtuallive.com/register.php
Moderator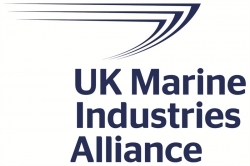 James Fanshawe
Chairman
UK MAS Regulatory Working Group
UK
Autonomous naval seaboats and the challenges of warship integration

Chris Gibbs
Senior engineering manager - autonomy
BAE Systems Maritime Services
UK
The speaker will provide an overview of the BAE Systems Pacific class unmanned surface vessel program, with particular focus on the challenges of warship integration and how the company intends to transition USV technology from research and development to meaningful operational capability. Examples will be drawn from a number of naval sea trials undertaken throughout 2019, including a live firing exercise and a warship integration activity undertaken on Royal Navy frigate HMS Argyll.
From research to operational capability: a maritime autonomy success story

Ralph Dodds
Programme lead for innovation and autonomous systems research
Atlas Elektronik UK Ltd
UK
Unmanned surface vessels have progressed a long way in the past 20 years, and now offer a credible alternative to manned vessels in the delivery of operational capability. This presentation will show how low-TRL research, to meet a Gulf War 2 urgent operational requirement, developed into day-to-day reality for Royal Navy mine countermeasures. It will outline the progression of sense-and-avoid technologies, situational awareness and adherence to the Collision Regulations to provide operators with the confidence and capability they need.
Live-streamed Panel Seven Q&A Session for the two presentations in this session.
Theatre One

Legal and Liability
13:40 - 16:40
For exact timings of presentations, Q&A sessions and discussion panels, please book your pass for the conference. https://www.autonomousshipvirtuallive.com/register.php
Moderator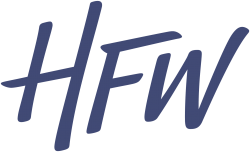 Jonathan Goulding
Associate and mariner
HFW
UK
The role of counsel in building the business case for autonomy, with views from the United States

Sean Pribyl
Senior counsel
Holland & Knight LLP
USA
Modernizing the maritime industry is a sea change that may offer more sustainable solutions related to economics, environmental impact and societal benefits. However, it brings a new set of legal challenges as innovation will affect regulatory and legal compliance, liabilities, design, operations, safety and security. This session will explore the business cases for introducing uncrewed, optionally manned or AI-enhanced system technologies into maritime commercial and military operations and why 'experience matters', including a discussion on the key legal and regulatory considerations in the maritime space. This session will also explore the role of counsel in emerging areas of regulatory oversight in the aftermath of the IMO Regulatory Scoping Exercise MSC 103 meetings and what this means for legal obligations going forward, with a focus on the emerging US markets.
Legal design in maritime technology deployment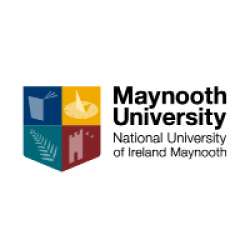 Dr David Cowan
Associate lecturer in law
Maynooth University
Ireland
This presentation will provide a legal outlook on the threats, opportunities and strategies in designing and deploying maritime technologies, focused on cybersecurity, blockchain and autonomous ships. The paper will look at the legal implications of the digital transformation of the shipping industry and whether this is a question of IT or governance. Other questions addressed will include: Does autonomous shipping create more vulnerability? What legal and compliance actions need to be taken before autonomous shipping becomes more commonplace? What are the other key areas to prioritize?
Regulatory development on MASS, as seen from a Flag State perspective

Erik Tvedt
Special advisor, naval architect
Danish Maritime Authority
Denmark
The presentation will take stock of where we are on regulation for MASS at IMO, and look at where we are headed and what might be expected during the coming years. Additionally, the 'DMA way' of approving ships for MASS operations in Danish domestic waters will be presented.
Live-streamed Panel Eight Q&A Session for the three presentations in this session.
Panel Discussion Nine - Legal investigation of a 2024 collision between an autonomous and a conventional ship
In this session Jonathan Goulding will set out the following scenario. The year is 2024. An unmanned cargo ship (Autonomy Level 3), fully laden with a cargo of agritech products, loses power as a result of a cyberattack shortly after leaving harbor. Control is unable to be regained and the vessel collides with an inbound handymax bulk carrier, causing significant damage to both vessels. Following the setting of the scenario, the panel discussion will examine how such an incident will be investigated along with the ensuing legal and liability issues, and issues of cybersecurity and insurance. Sean Pribyl will comment regarding the P&I liabilities / considerations. Andrew Higgs will offer comment on the other insurance issues.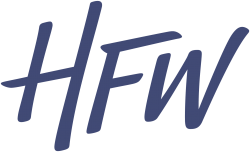 Jonathan Goulding
Associate and mariner
HFW
UK

Sean Pribyl
Senior counsel
Holland & Knight LLP
USA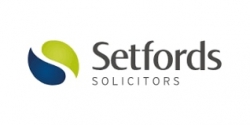 Andrew Higgs
Independent legal risk management consultant and lawyer
Setfords Solicitors, City of London
UK
Moderator:
James Fanshawe, chairman, UK MAS Regulatory Working Group