Speaker Details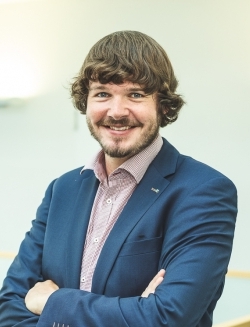 Hans-Christoph Burmeister
Hans-Christoph leads the sea traffic and nautical solutions department at the Fraunhofer Center for Maritime Logistics and Services CML in Hamburg, Germany, which he joined in 2011. In addition to his activities in industrial research projects, Hans-Christoph coordinated the internationally known European MUNIN research project on unmanned vessels, as well as the autonomous navigation testbed development for DSME, where his main focus was on COLREG-compliant collision avoidance algorithms. Currently he is active in the German FernSAMS project, developing a remotely and autonomously controlled tug.
---
Presentation
Highly maneuverable full-scale testing of a remotely controlled tug
The German FernSAMS project aims to develop a fully remotely controlled tug based on Voith-Schneider's RAVE Tug concept and an AR control environment. This presentation will give insights into the simulation trials held in November 2019 with regard to augmented reality acceptance; it will also provide examples of direct feedback from the first full-scale testing in spring 2020.