Speaker Details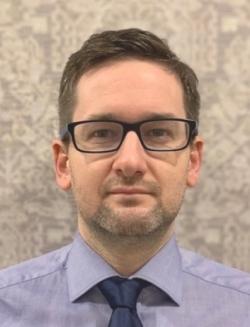 Alexander Mordvintsev
Alexander graduated with a masters in Instrument Engineering, and was later awarded a Management masters. He started his career in the area of hydroacoustics, and continued in the development of navigation systems. In 2013 he joined Navis Engineering Oy (DP projects department) and today is in charge of new product development in maneuver control systems.
---
Presentation
The path toward autonomy in offshore operations: collision prevention tool
Operations of dynamically positioned vessels in safety zones of offshore installations are among the most demanding marine activities. A variety of rules, guidelines and dependence on environmental forces keeps DP operators continuously stressed and leaves chances for human errors. A joint development project of Bourbon and Navis is intended to provide decision support for DP operators. It also aims to prepare the basics for unmanned operation of offshore supply vessels by optimal installation approach/escape routes, automated vessel capability, integrity checks (based on operation activity planning) and other methods. One of the most important features is a plan to collect vessels' big data.