Speaker Details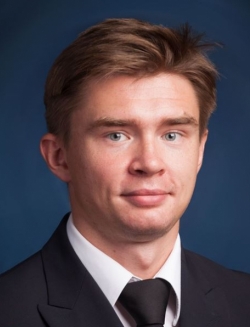 Ilia Maslov
Ilia started his career as a navigation officer in oil and gas and then joined Bourbon Offshore Dynamic Positioning Fleet in 2012. He is a chief mate and experienced DP operator. At Bourbon Offshore he held the position of DP superintendent & authority from 2017 till 2021 and represented the company on the IMCA DP Committee . Ilia lead from side of ship owner the digital DP trial project and DP decision support application development. After leaving the Bourbon Offshore in 2021 he started to provide both theoretical and practical input to DP related areas in Navis Engineering Oy as external consultant.
---
Presentation
The path toward autonomy in offshore operations: collision prevention tool
Operations of dynamically positioned vessels in safety zones of offshore installations are among the most demanding marine activities. A variety of rules, guidelines and dependence on environmental forces keeps DP operators continuously stressed and leaves chances for human errors. A joint development project of Bourbon and Navis is intended to provide decision support for DP operators. It also aims to prepare the basics for unmanned operation of offshore supply vessels by optimal installation approach/escape routes, automated vessel capability, integrity checks (based on operation activity planning) and other methods. One of the most important features is a plan to collect vessels' big data.