Speaker Details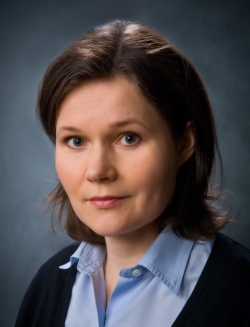 Päivi Haikkola
Päivi is currently heading One Sea – Autonomous Maritime Ecosystem. She has a long history of working with the management of marine-related companies. She started her career in the 1990s consulting and meeting marine customers around the world. She has spoken at numerous conferences and seminars on various topics and has participated on international maritime awards panels. Päivi has held several administrative positions in the past, and worked at shipyards and suppliers to the marine industry. Päivi holds a master's degree in Economics (Business Administration) and Naval Architecture.
---
Presentation
The benefits in autonomous maritime transport
Drivers for the use of autonomous technologies in the maritime business are cost savings, increased safety and sustainability. The presentation will focus on introducing an example of the business case for increased automation, based on a study initiated by One Sea. The presentation will also discuss the global standardization efforts to further increase automation in maritime logistics chains.