Speaker Details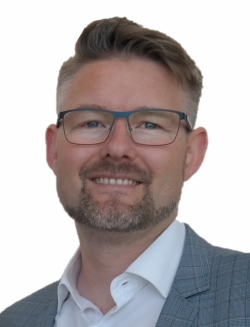 Einar By
Einar is an executive sales director with 10 years of experience working on complex maritime projects for international clients in the oil and gas, naval and commercial shipping segments. He has been involved in several autonomy projects including underwater autonomy, the world's first official testbed for autonomous shipping, sensor fusion technology, and long-range high-speed communication technology for naval autonomy applications. Einar graduated from Copenhagen Business School in 2005 with a bachelor's degree in international business. He also holds a computer science degree from the Norwegian University of Technology and Science.
---
Presentation
When every minute matters on the quayside, autonomous mooring is the obvious choice
While the well-known benefit of autonomous mooring has been environmental sustainability, these solutions also drive increased profitability and best-in-class safety. This presentation will demonstrate how automated mooring is providing profitable options for maritime companies to act sustainably, improving the health and safety of their workforce and driving increased efficiencies. By acknowledging a recent project for Norway's largest grocery wholesaler, the presentation will conclude by suggesting autonomous mooring is the logical next step toward a net zero shipping industry.